10.02.10
I love, love, love this stuff! On the bottle it says "The Hair Insurance collection, accented with splashes of natural Australian Botanicals, helps protect and strengthen your precious 'do against damage." I bought it because my herbal essences none of your frizziness leave-in was almost finished and I went to restock. Damage protection seemed ideal for my transitioning hair and I wanted a leave-in that wasn't so thick. Let me tell you how this leave-in made my hair feel amazing. I don't even need to use it on damp hair as instructed to get the desired results. I just spray it on a section (for a bantu knot out for example) and my hair comes out sooooo soft and bouncy the next morning and not at all greasy. I'm really loving it.
10.02.10
This one is good too. It makes my hair rly soft and it smells yum! It's also a good curl definer. My hair loves it! I actually like it better than the long term relationship leave-in because this has more of a water base, so sometimes I don't have to use anything else with it which really makes for less build up.I think I like the Aussie spray better, though.
07.09.10
I was originally introduced to this product via a
braid regimen
when I had my micro braids in and i loved the moisture and softness it provided, so I continued usage even after I took my braids out. Last night actually while searching for a moisturizing spritz concoction, I finally got around to actually reading the ingredients and I understood why it worked so well. The ingredients include: water, hydrogenated castor oil, and glycerin (amongst many other compounds) which are the key ingredients in making any moisturizing spray. I love this product because it makes my hair feel really soft at the roots and it's also a magnificent detangler. According to the bottle, it infuses the hair cuticle to restore lost moisture and protect against dryness and so far, so good. With the addition of olive oil, this leave in is THE BOMB...well at least it feels that way. I bought mine at Kmart for around $7, but I think I'll be making my own next time around.
07.08.10
I started using these products last year when I was still relaxed, and still use them now that I am going natural. The only change I've made is that I don't use the shampoo that often since it does contain sulfates and they dry out my hair. The conditioner, however, is amazing! It moisturizes my hair like no other and is so creamy and penetrable (even for the coarse dry middle part of my hair). They didn't lie when they labeled it "Dry to Moisturized." It also smells really good, kind of like a perfume or a fine wine. It resembles my body wash from Victoria's Secret. Last, but not least, the price is very affordable. I bought mine at Kmart at 2 for $8. I find that these kinds of stores (general supply stores) have alot of the products I use for my hair and they have fabulous sales too! Check out your local general supply store, maybe they have what you use for your hair.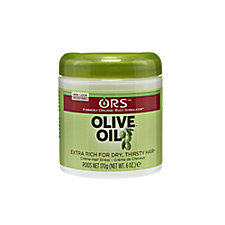 07.06.10
I originally bought this product to use as a moisturizer when I was relaxed. It did the work then, and it does the work now. On the bottle it says "extra rich for dry, thirsty hair" and they most certainly did not lie. One of the main reasons I bought this product was because while I was relaxed, my hair was very dry, but also easily weighed down so I needed something that would moisturize but not weigh. This product worked marvelously! Now that I am transitioning, I use it to seal my ends and I rub it down the entirety of my hair when I am doing my twist n curl so in the morning, I get the desired shine. I love this product, it smells great, feels great, and gets the job done. Its kind of on the pricey side for me at $7 because I am a college student and a product junkie (mainly olive oil) but it lasts very long (I've had mine since Februaryish and it's just now finishing). It works wonders on my dry hair and I will definitely buy it again.